Sage Turkey Sausage Patties
3 Tbsp minced fresh parsley or 1 Tbsp dried parsley flakes
2 Tbsp fresh sage or dried sage leaves
2 garlic cloves, minced

1 tsp fennel seed, crushed
3/4 tsp salt
3/4 tsp pepper
1.5 lbs. lean ground turkey
1 Tbsp olive oil
In a large bowl, combine the first seven ingredients. Crumble turkey over mixture and mix well. Shape into twelve 3 in. patties. In a large skillet coated with cooking spray, cook patties in oil in batches over medium for 3-5 minutes on each side or until meat is no longer pink.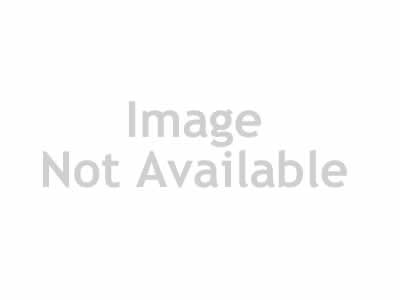 Turnip Fries
Bake at 425 for 12 min; turn and then bake an additional 15 mins. Don't put too much olive oil when coating; they will get really soggy, although some limpness is normal. You can put sea salt, paprika, garlic powder and onion powder with the olive oil before coating.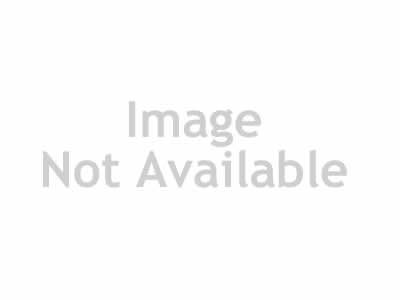 Plum Tomato Cabbage Soup
6 Plum tomatoes; chopped
4 C Fat-free Chicken Broth
2 C Chopped Green Cabbage
* Optional: salt, pepper, Splenda, hot sauce
Spray large pot with non stick spray. Add chopped tomatoes (with juice and seeds). Cook over medium heat for 2-3 minutes; stirring occasionally. Add broth and cabbage; raise heat to high. Once soup reaches a boil, reduce heat to low and cover. Allow soup to simmer for 5 minutes. Season to taste with salt and pepper, and any of the other optional ingredients.
Makes 5- 1C servings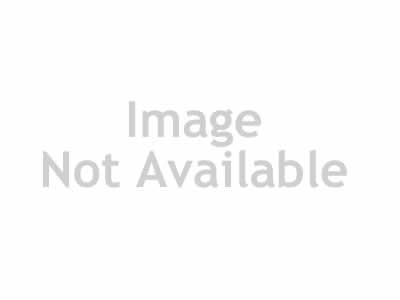 Dr. Kinsella's Salad Dressing
3T Soy Sauce
1Tbsp Tamari
1 tsp Olive Oil
2 tsp Apple Cider Vinegar
Pinch of garlic if desired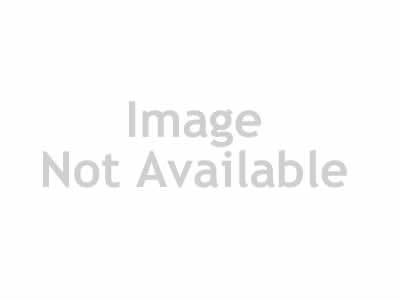 Marinated Broccoli
2-3 bunches fresh broccoli
1/2 C cider vinegar
1/2 C oil
1/2 C water
1 packet Truvia
1 T dill weed
1 t salt
1 t pepper
1 t garlic salt
Directions:
Cut broccoli into this spears.
Mix remaining ingredients together.
Place broccoli in shallow, resealable container.
Pour oil mixture over broccoli.
Refrigerate for at least 24 hours, shaking occasionally.
Will keep for several days in refrigerator.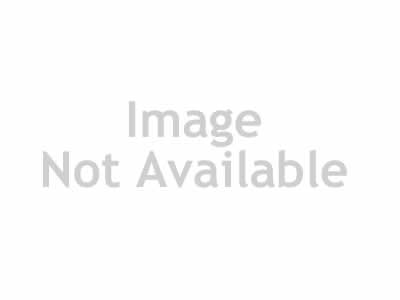 Tomato Salad
1/4 C white vinegar
1 tsp finely chopped green chili (such as serrano, thai, or jalapeno)
3/4 tsp salt
1 C thinly slices yellow onion
4 large ripe tomatoes (cut into thin wedges)
Combine the vinegar, green chili, and salt in a medium bowl. Toss with the onion and set aside for 5 minutes to allow flavors to blend. Add tomatoes and combine thoroughly. Set aside for 15 minutes before serving.
Makes 3 Cups.
Pulled Pork Wraps with Cabbage Slaw
1/2 C Walden Farms ketchup
1/4 C Walden Farms pancake syrup
1 Tbsp chili powder
1/4 C plus 2 T cider vinegar
Kosher salt and pepper

1- 1 1/2lb pork butt or shoulder, trimmed and cut into 3in pieces
1/2 C Walden Farms coleslaw dressing or Walden Farms flavored mayo
1/2 small green cabbage (about 1 lb)
1/2 cup fresh cilantro
4 large iceberg lettuce leaves or cabbage leaves
1. In a 5-6 qt slow cooker, whisk together the ketchup, pancake syrup, chili, 1/4 C vinegar, and 1/2 tsp each salt and pepper.
2. Add the pork and toss to coat. Cook, covered, until the pork is tender and shreds easily, 7-8 hours on low or 4-5 hours on high.
3. 45 minutes before serving, in a large bowl, whisk together the coleslaw dressing or mayo, remaining 2 Tbsp vinegar, 1 Tbsp water, and 1/2 tsp each salt and pepper. Core and thinly slice the cabbage, add it to the sour cream mixture and toss to coat. Let sit, tossing occasionally. Fold in the cilantro before serving.
4. Using two forks, shred the pork into large pieces; gently toss in the cooking liquid. Fill the large lettuce or cabbage leaves with pork and slaw and roll up.

You can substitute the pork for chicken breasts but remember to decrease the cooking time.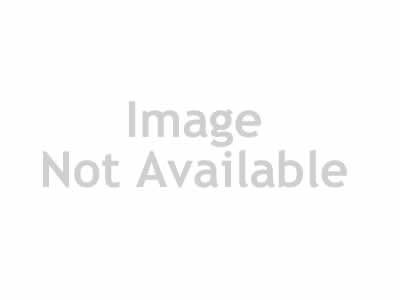 Zucchini Hash Browns
2 Cups grated green zucchini
1 T olive oil
Salt, pepper, garlic powder to taste
Coat saute pan with Oil and heat on high-medium heat (do not allow oil to smoke).
Separate zucchini into 1/2 cup sections and flatten into "patties". Place patties in pan, flatten with a spatula, and add salt, pepper and garlic. (You want the patties to be very flat so you get more crispy toasty outside.) Cook without disturbing until bottom is golden brown. Flip patties and cook until golden brown. Serve hot.
(If your heat is too hot, zucchini will blacken before it is cooked, but don't cook so long that the zucchini gets limp. The toastier, the better.)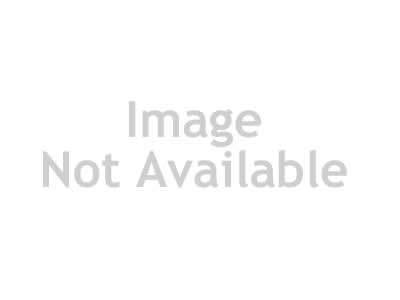 Ratatouille

2 lbs. eggplant, cut into 1/2 in pieces
5 tsp salt, divided
2.5 lbs. plum tomatoes
2 Tbsp olive oil
2 cups chopped green onion
2 cups red bell pepper
1.5 cups chopped green pepper
5 cloves garlic, minced
2 lbs. zucchini, sliced into half-moons
3 Tbsp soy sauce with 1/2 tsp Splenda
3 Tbsp fresh thyme leaves
1/8 tsp ground red pepper
1. Sprinkle eggplant with 3 teaspoons salt, and toss to coat. Let stand for 30 minutes, drain.
2. Bring a saucepan of water to a boil. Using a paring knife, cut a small X on the bottom of each tomato. Drop tomatoes into boiling water for 20-30 seconds; remove and place in a bowl of cold water. Peel tomatoes, discarding skins, and chop.
3. In a large Dutch oven, heat olive oil over medium-high heat. Add onion, red bell pepper, green bell pepper, and garlic. Reduce heat to medium, and cook, stirring often, for 6 minutes. Stir in eggplant and tomatoes; bring to a low boil, and cook, stirring occasionally, for 10 minutes.
4. Stir in zucchini, soy sauce, thyme, ground red pepper, and remaining 2 teaspoons of salt. Cook, stirring occasionally, for 20 minutes or until vegetables are tender.
Makes 8-10 servings.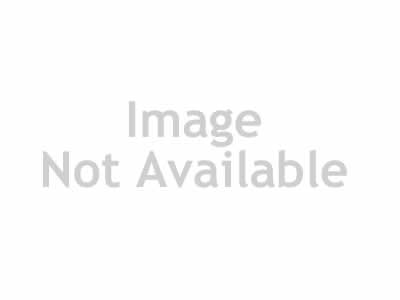 Zucchini Frittata
4 tsp extra virgin olive oil, divided
1 C diced zucchini (1 small)
1/2 C chopped green onion
1/2 C grape tomatoes or cherry tomatoes halved
1/4 C slivered fresh mint
1/4 C slivered fresh basil
1/4 tsp salt, divided
Freshly ground pepper to taste
6 large eggs
Heat 2 tsp oil in a 10-in nonstick skillet over medium heat. Add zucchini and onion; cook, stirring often, for 1 minute. Cover and reduce heat to medium-low; cook, stirring occasionally, until the zucchini is tender, but not mushy, 3-5 minutes. Add tomatoes, mint, basil, 1/8 tsp salt and a grinding of pepper; increase heat to medium-high and cook, stirring, until the moisture has evaporated, 30-60 seconds.
Whisk eggs, the remaining 1/8 tsp of salt and a grinding of pepper in a large bowl until blended. Add the zucchini mixture; stir to combine.
Preheat the boiler.
Wipe out the pan and brush it with the remaining 2 tsp oil; place over medium-low heat. Add the frittata mixture and cook, without stirring, until the bottom is light golden, 2-4 minutes. As it cooks, lift the edges and tilt the pan so uncooked egg will flow to the edges.
Place the pan under the broiler and broil until the frittata is set and the top is golden, 1 1/2- 2 1/2 minutes. Loosen the edges and slide onto a plate. Cut into wedges and serve.
Makes 3 servings.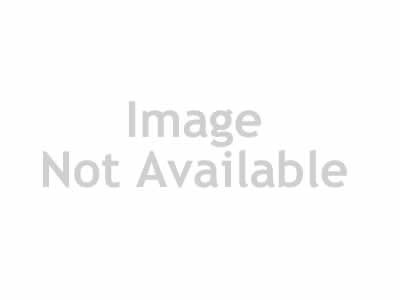 Shrimp "Skimpy"
2 cloves garlic
1/4 C olive oil
14 oz. uncooked shrimp (shelled and deveined with tails)
1 T parsley (dried is OK)
dash season salt
dash sea salt
dash pepper
1/2 tsp basil
1/2 tsp oregano
Mince garlic. Warm olive oil in medium-large pan. Add garlic when oil is hot. Add shrimp and cook about 2-3 minutes on each side until pink and no longer translucent. Add parsely and seasonings. With mesh strainer over fry pan, drain off all possible oil.

Makes 2 servings.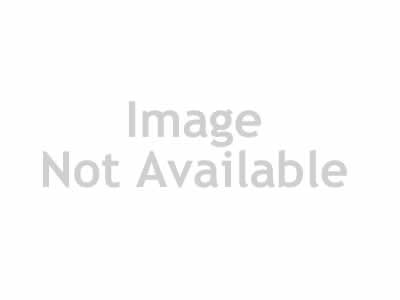 Roasted Veggie Salad
Zucchini sliced
Baby portabella mushrooms- sliced
Green bell pepper- sliced
Asparagus
Garlic- broken and peeled into individual cloves
Fresh basil- shredded
1 Tbsp. olive oil, or just enough to lightly coat
1 Tbsp. apple cider vinegar
Sea salt and pepper to taste
Place zucchini, mushrooms, bell pepper, asparagus, and garlic in a bowl and toss in olive oil. Place on baking sheet and put in preheated oven @ 350 degrees for 10-15 minutes. Tkae out of oven and place back in bowl. To roasted vegetables, add shredded basil, vinegar, sea salt and pepper and toss. This salad is great hot, but you can also make a couple days worth and eat cold.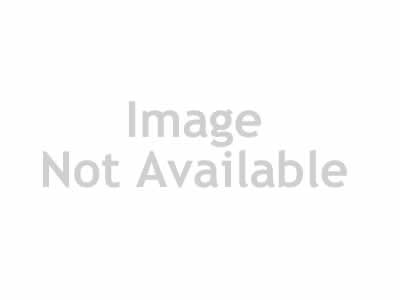 Tangy Rhubarb Salsa
2 cups thinly sliced rhubarb
1 small red onion, coarsely chopped
1 large green bell pepper, seeded and coarsely chopped
1 large red bell pepper, seeded and coarsely chopped
1 large yellow bell pepper, seeded and coarsely chopped
1 jalapeno pepper, seeded and chopped
1/2 cup chopped fresh cilantro
3 Roma tomatoes, finely diced
1 tsp Splenda
5 Tbsp lime juice
Salt, pepper, Garlic Powder to taste
Directions
Stir rhubarb into a large pot of boiling water and cook for 10 seconds. Quickly drain rhubarb and rinse with cold water until cool; transfer to a large bowl.
Place red onion, green, red, and yellow bell peppers, and cilantro into a food processor and pulse 3 or 4 times to finely chop; transfer pepper mixture to the bowl with rhubarb.
Stir in roma tomatoes.
Dissolve Splenda in lime juice in a bowl.
Lightly stir lime juice mixture into rhubarb mixture.
Sprinkle salsa with salt, pepper, and garlic powder to taste and stir.
Refrigerate for at least 3 hours to blend flavors.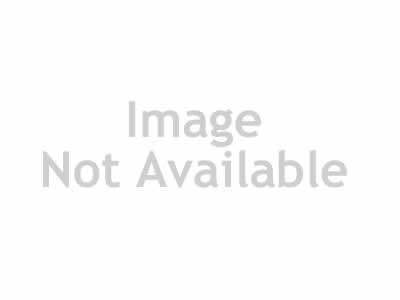 Smoothie

2 Cups Rhubarb; frozen
1 Pkg. Sustain Strawberry Banana Jello; mixed
2 Tbsp. Walden Farms Strawberry Jelly
Blend together.
Fudge Sicles
1 Pkg. Sustain Chocolate Shake

1 Pkg. Sustain Double Chocolate Pudding
Mix each packet as per the directions packet. Blend together and pour into popsicle molds and place in the freezer until they are frozen. if you have 4 popsicles; 2 popsicles equals 1 serving.
Dream Sicles
1 Pkg. Sustain Vanilla Pudding
1 Pkg. Sustain Orangeade Drink
Mix each packet as per the directions packet. Blend together and pour into popsicle molds and place in freezer until they are frozen. If you have 4 popsicles, 2 popsicles equals 1 serving.
Simply Sauteed Spinach
2 Tbs extra virgin olive oil
4 cloves garlic, thinly sliced
20 oz fresh spinach, about

1 Tbs lemon juice
1/4 tsp salt
1/4 tsp crushed red pepper
Heat oil in a Dutch oven over medium heat. Add garlic and cook until beginning to brown, 1 to 2 minutes. Add spinach and toss to coat. Cover and cook until wilted, 3 to 5 minutes. Remove from the heat and add lemon juice, salt and crushed red pepper. Toss to coat and serve immediately.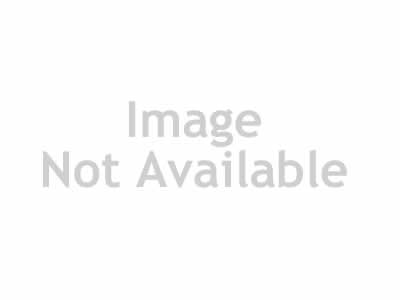 Iced Coffee
8oz. Black Iced Coffee
1 Sustain Vanilla Instant Drink
1 packet Stevia
Pour vanilla drink into iced coffee and mix with Stevia, if desired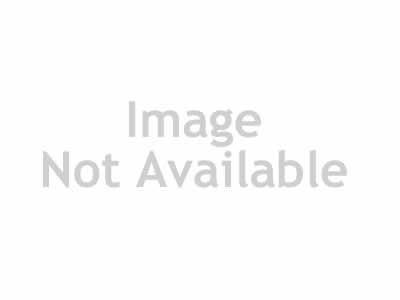 Mushroom Veggie Topping
1/4 C finely minced zucchini
1/4 C finely mined green pepper
1/4 C finely minced garlic
1 C finely mined Crimini mushrooms
2 1/2 Tbsp olive oil, divided
1/2 tsp paprika
1/4 tsp cayenne pepper (or to taste)
Salt & pepper to taste
Celery sticks (do not cut lengthwise)
Cucumbers (cut in half lengthwise and remove seeds to create "boats")
Mix 1/2 tsp olive oil with each zucchini, green pepper, garlic, and 1 tsp olive oil with mushrooms. Place ingredients in "piles" (do not mix) in oven-safe baking dish and bake for 45-60 minutes at 400 degrees, stirring ingredients separately after 20 and 35 minutes. Remove from oven, mix ingredients, and add spices. Serve hot on celery sticks, cucumbers, etc.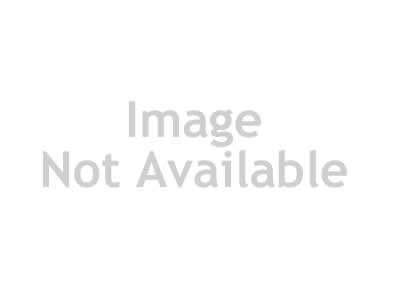 Lemon-Oregano Chicken Cutlets with Mint Zucchini
3 medium (8oz each) zucchini
2 Tbs olive oil
1/2 tsp salt
1/2 tsp pepper
1/2 C (loosely packed) fresh mint leaves, chopped
4 medium (6oz each) skinless, boneless chicken breast halves
3 lemons
1Tbs chopped fresh oregano leaves
1. Prepare outdoor grill for covered, direct grilling on medium.
2. With mandolin or sharp knife, slice zucchini very thinly lengthwise. In a large bowl, toss zucchini with 1 tablespoon oil, 1/4 teaspoon salt, and half of mint.
3. Pound chicken breasts to uniform 1/4 in thickness. From 2 lemons, grate 1 tablespoon peel and squeeze 2 tablespoons juice. Cut remaining lemon into 4 wedges; set aside. In medium bowl, combine lemon peel and juice with oregano, remaining 1 tablespoon oil, 1/4 teaspoon salt, and 1/2 teaspoon coarsely ground pepper. Add chicken to bowl and toss until evenly coated.
4. Place zucchini slices, in batches, on hot grill grate, and cook 2 to 4 minutes or until grill marks appear and zucchini is tender, turning over once. Remove zucchini from grill; place on large platter and sprinkle with remaining mint.
5. Place chicken on hot grill grate. Cover grill and cook chicken 6-8 minutes or until juices run clear when chicken is pierced with tip of knife, turning over once. Transfer the chicken to platter with zucchini; serve with lemon wedges.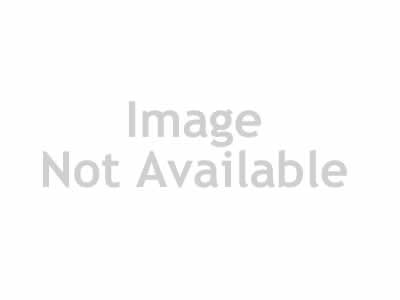 Stuffed Peppers
1 small Green Pepper
1/4 cup celery finely chopped
1/4 cup zucchini (or asparagus) finely chopped
1/4 cup mushrooms finely chopped
5 oz. of ground lean meat (beef, veal, turkey, chicken or a mixture)
1 teaspoon soya sauce
1/2 teaspoon Frank's Red Hot Sauce (add more or less to taste)
Salt and Pepper to taste

Cut the top off the green pepper and remove seeds and ribs. Boil pepper for 3-4 minutes to start the cooking process. In a small bowl, mix rest of ingredients well. Stuff meat and vegetables mixture into pepper and replace top. (If you chose a very small pepper, the top may sit on the filling.) Place in a shallow baking dish and bake in a 400 degree oven for 45-60 minutes.

Count this as 1 1/4 - 1 1/2 cups of vegetables depending on the size of the pepper.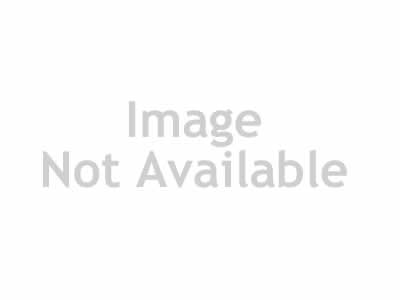 Carne Asada
Marinade:
1/2 C olive oil

1/2 C lime juice
1 Tbsp. ground black pepper
1 Tbsp. ground cumin
2 Tbsp. fresh garlic, minced
6 (5oz) steaks, all fat trimmed
1. Whisk marinade ingredients and pour over steaks in a shallow pan
2. Marinade at least overnight
3. Grill steaks until to desired temperature
4. Serve with sauteed green peppers and other approved vegetables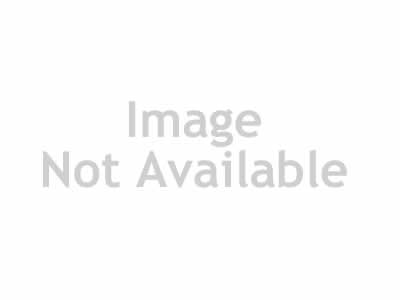 Beef Stir Fry
Ingredients:
Thin sliced beef for stir fry cut into small strips
1/4 to 1/2 cup broccoli
1/4 to 1/2 cup sliced zucchini
1/4 Cup green bell pepper
Raw onion (if desired)