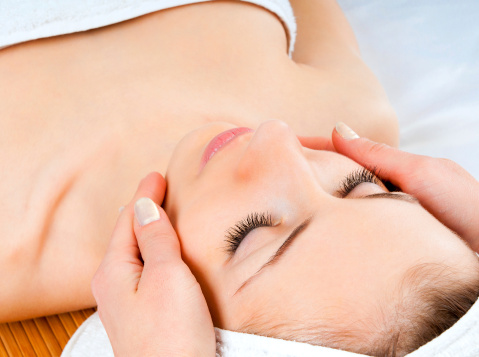 Pampering Facials

Our signature, relaxing facial is designed for your exact skin type. Experience a thorough cleansing, followed by a deep exfoliation to sweep away dull surface cells. A relaxing massage of the face, neck, and shoulders is followed by a theraputic serum and mask, design for your skin type. A 60 minute treatment enjoyed by both men and women. $68
Add on a microdermabrasion for $45
or An express peel for $20 (please specify when scheduling)

Express Facial

Not enough time for a full facial? All the benefits of a pampering facial without the massage. 30 minutes. $40


Signature Ultrasonic Facial
Deep cleans pores, removes dead skin cells, and resurfaces the skin.
Skin Scrubber
Deep cleans pores, removes dead skin cells, and resurfaces the skin while loosening impurities. The Ultrasonic vibrations cause water to mix with dirt, oil, and debris to reveal a fresh layer of skin.
Infusion of Nutrients
Electrical pulses help deliver nutrients deep under the skin. Used with a collagen cream to leave skin soft and dewy.
$73

B
ody Polish
Relax and enjoy as a mixture of scented oils and sea salts are applied to the body to stimulate circulation and reveal your softest skin. You will leave soft, smooth, and glowing!
$60


Back Treatment
All the benefits of a facial to leave your back in beautiful shape. Enjoy a deep cleansing, invigorating exfoliation, a relaxing light massage and a final moisturizing mask.
$60
Algae Body Wrap
Detoxify and re-mineralize your skin. Warm algae (rich in iodine, minerals, and protein) is applied to the body and cocooned in warmth to penetrate. This treatment finishes with a body moisturizer, leaving skin soft and supple. **Anyone allergic to iodine or shellfish cannot do this treatment**
$65


Massage


Massage therapy helps you relax by relieving stress and tension that our busy lives often create. Our experienced, licensed, and highly skilled massage therapists provide exceptional care while custom tailoring a massage treatment that will address your individual needs.
Click Here for more info about our massages.